Explore Color
Colors
To begin with, here at Savemore Metal we offer our customers the best. Bringing you Sherwin Williams silicone polyester coatings. They are ideal for a variety of metal building applications. All are equally important such as agriculture, industrial, commercial, and residential. Also, includes all pre-engineered metal building components and systems.
These coatings provide exterior color and gloss durability. With this in mind, the chalking and chemical resistance demanded by those markets and through unique chemistry combine durable ceramic and other select inorganic pigments with a breakthrough proprietary resin technology.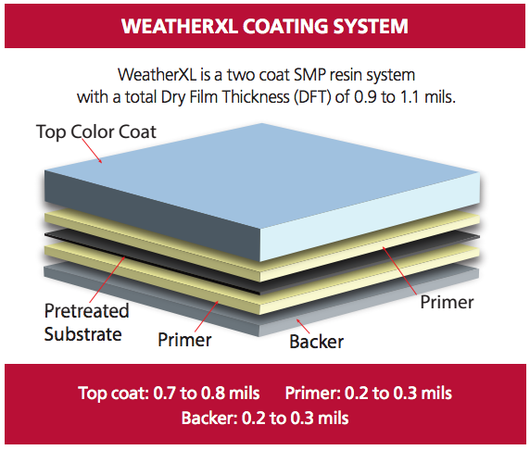 As a result, your metal roof, siding, or structure will benefit from the superior abrasion resistance that slows WeatherXL™ silicone polyester coatings. For this purpose, it can endure the normal physical abuses that can occur in transit, application, and construction.

The Sherwin Williams WeatherXL™ coatings come in a wide range of standard colors, as seen below. Most importantly many of these colors are formulated to meet ENERGY STAR, LEED, and Title 24 guidelines for cool roots.
WeatherXL finish coatings provide a number of unique benefits:
Superior weather-ability


Best resistance yet to chalking, fading, and scratching for SMP


Exceptional color and gloss retention


Outstanding color consistency


Proven durability
WeatherXL coil coatings are ideal for residential and commercial building products such as:
Commercial and residential metal roofing 


Agricultural and industrial metal building components


Metal wall panels


Pre-engineered metal building systems


Siding, gutters, and downspouts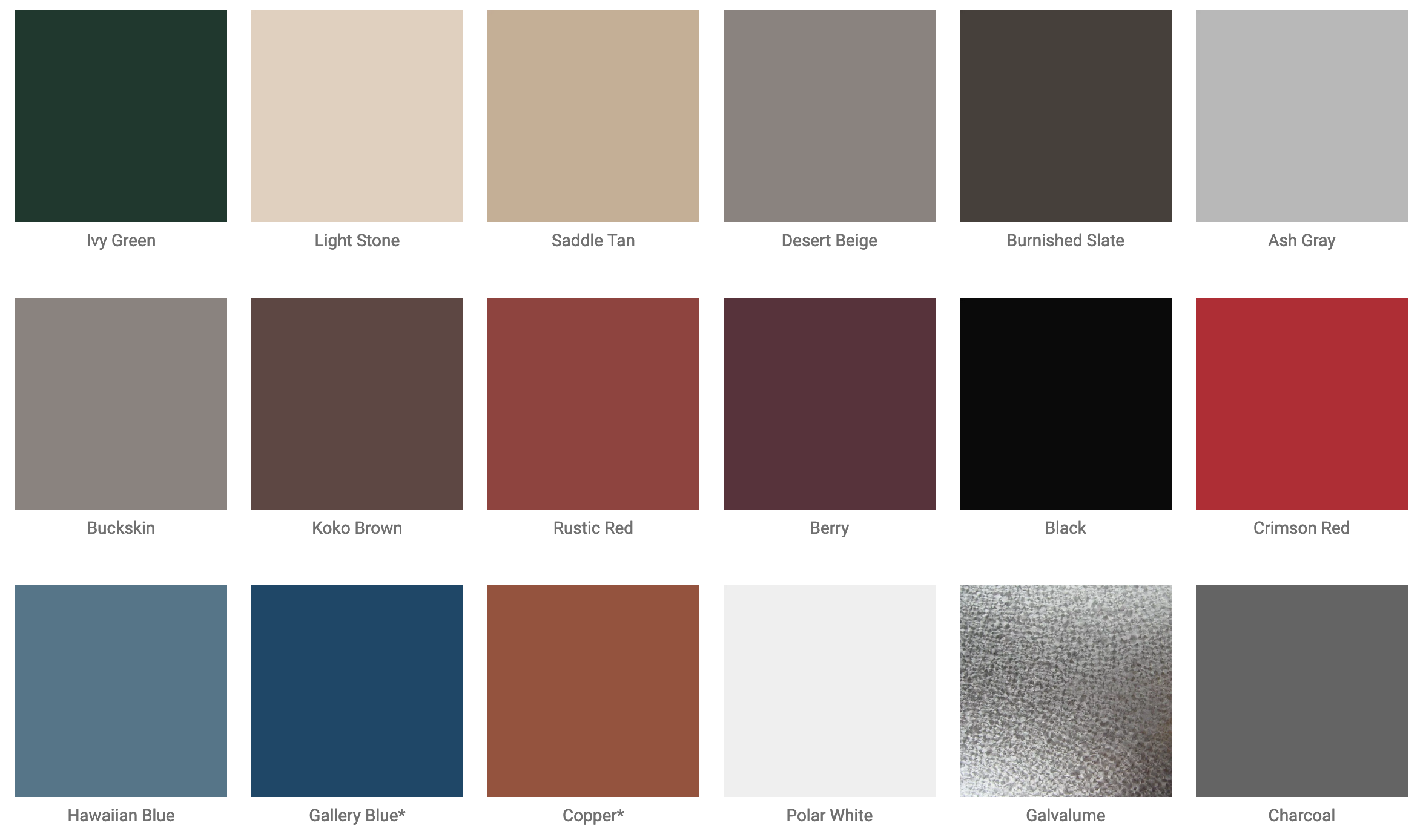 *Colors shown may vary slightly from the actual paint.
You can view color samples and finishes in person to find the perfect fit for you.  Visit us today!